Vietnam K.K. Industrial Co. Ltd.
Company Profile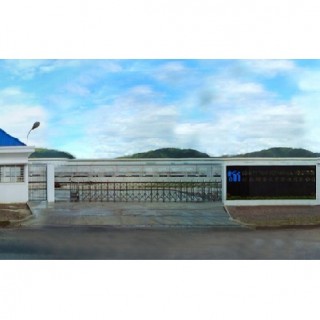 Vietnam K.K. Industrial Co. Ltd. was established in the year 2008. Its head quarter and factory are registered at Da Nang city, the area of the factory is 13,328 square meter, with annual production capacity over 1800 tons, it acquired ISO 9001:2008 certificate in 2013. Ho Chi Ming City office was registered in 2009.
The company specializes in the selling, technical service, and high performance formulated chemical products of industrial water treatment chemical and waste water chemicals. Dedicated to Vietnam market, it has a remarkable result in Petro, Steel, Power, Sugar, and Textile industries.
Improvements made to provide the best service to our customers:
Equipment: Importing monitoring equipment from Taiwan, Japan, European countries and the U.S., such as: chemical dosing pump, pH, ORP, conductivity, inhibitor/ biocide feed auto-controller for cooling water system, and online detection monitors.
Technical Services: Technician completely survey treated system on site. Also, fully inspect dosing system, in order to make the best treating results. Customers will in turn achieve best production effectiveness.
Water Analysis: Besides the onsite water quality analysis test, we also set up laboratories in Da Nang and Ho Chi Min City offices. They are ready to perform a more precise water analysis.
Head Quarter & Factory
Address: Lo X1-X4, Duong 11B, KCN Hoa Khanh Mo Rong, Q.Lien TP. Da Nang, Vietnam
TEL.: 0511-3739787
FAX: 0511-3739786

Ho Chi Minh Branch Office
Address: No.6, St., 26, Binh Phu Area, Ward 11, Dist., 6, Ho Chi Minh City, Vietnam
TEL.: 08-62900187
FAX: 08-62931809
Web Site: http://www.vietnamkk.com