Welcome to Taiwan K.K. Corp
TKK is an ISO-14001 certified manufacturer that providers high quality products with best value since 1976.
Founded in 1976, TKK began from providing water treatment chemicals, to a professional multi-dimentional comany specialize in researching and producing fire resistant fabrics, beauty packaging, lotion dispensers and roll-on balls, centrifugal oil filters, industrial products and food supplements. We concentrate on giving high quality products and coming up with an all around industrial solution for our customers. With various patented products, now TKK, certified by ISO-9001& ISO-14001, is your professional solution provider.
Taiwan K.K. Corporation manufactures and supplies Water Treatment Chemicals, Fire Fighting Suits, Plastic Cosmetic Packaging, Lotion Dispensers and Roll On Packaging, Centrifugal Oil Filter, Industrial Products and Food Supplements.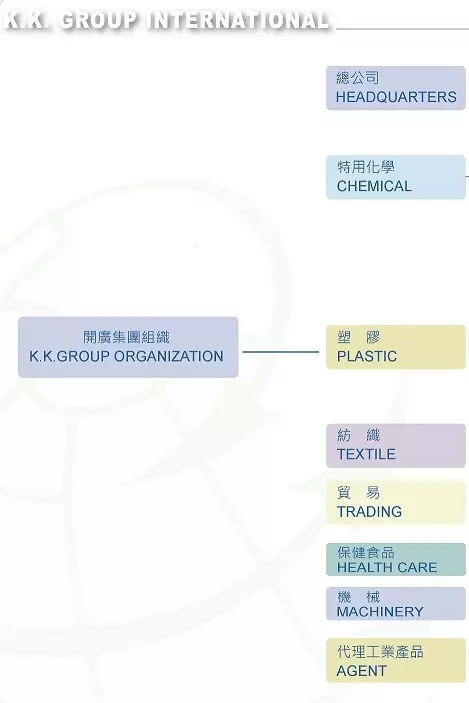 Main Products
Water treatment chemicals, SUPER ARMOR - EN469 certified turnout gear & firefighting garment, KANOX® & MAZIC® fire resistant fabrics, COSJAR skincare packaging, TKPC Lotion dispenser pumps & Roll-on balls, UCF centrifugal oil filters, FlexPower dietary supplements.