Hi-Tech Textile Department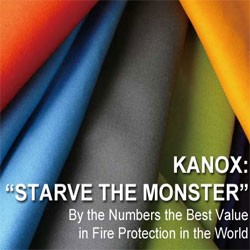 In 1990, Taiwan K.K. Corp's Hi-Tech Textile Department was established to produce and distribute fire resistant fabrics. Sponsored by Ministry of Economic Affairs, R.O.C., the company dedicated in research and develop inherently fire resistant fabrics and branded our own products by the name KANOX® and MAZIC®.
In 1996, KANOX Fire Resistant fabric was UL certified in the US. Later on, we expanded and became the manufacturer of Firefighting Garments and Flame Retardant Clothing in 2003, and established the factory - Jiangyan K.K. Specific Textile Co., Ltd. in China. The plant area of the factory is 43,600 square meters located in Taizhou City, Jiangsu Province, and ready to be expanded according to business goals.
In order to keep abreast with the development and to ensure proper standard practices, both Taiwan K.K. Corp. and our factories successfully obtained the certificates of ISO 9001:2008, ISO 14001:2004, and EC Quality System Certificate (Article 11B).
The company is committed to constantly improve the fabric's FR property, garment design and wearer comfort, and we never forget that the wearer's safety is always our primary concern.
K.K. Group Provides Fire Fighting Garment And Protective Clothing Solutions With Quality And Reliability
Our management team leads the production of High Performance products for a broad range of markets. It's backed by our uncompromising commitment to make the customer we serve always get the highest quality products with fast delivery and excellent after-services.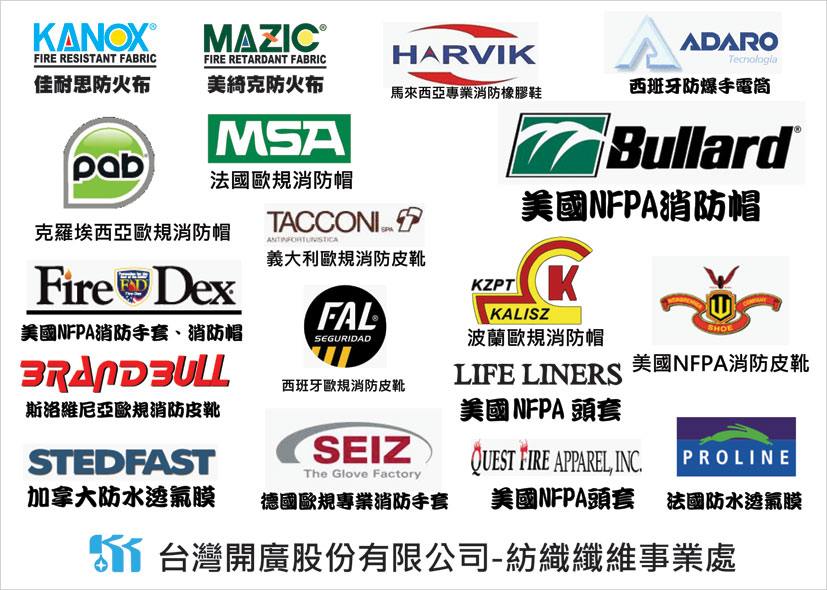 Official Website: www.kanox.com.tw