Tianjin K.K. Machinery Co., Ltd.
Company Profile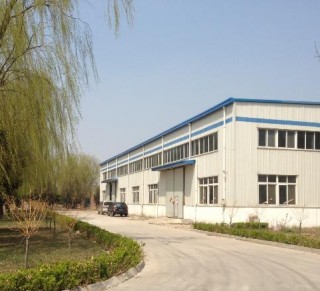 Tianjin K.K. Machine Co. Ltd. was set up in 2004, and it is professional in the research and production of UCF bypass centrifugal oil filter. Our product is patented in both Mainland China and Taiwan. It is applicable on hydraulic oil, lube oil, gear oil and cooling oil. The ability to precision filtering of oil in the equipment plus the removal of water from oil is highly effective and widely acclaimed.
Our manufacturing plant had acquired ISO-9001: 2008 Quality managing system certification in 2012, our quality policy can be coined into "Quality Promotion, Cost Reduction, Research and Innovation". We also set up a research and development department to meet the market demand of product, quality, functionality, and technology; the department recently completed and launched KK-DEH series, the multi-functioning automatic oil purification system. This system is capable of ultra-high speed centrifuge particle/impurity removal, oil demulsification, room temperature automatic vacuum dehydration, automatic water displacement, automatic air ventilation, unmanned self-maintenance, no replacement needed, and low power consumption.
We highly value the importance of after-service, for achieving "Total Customer Satisfaction". Because of our outstanding quality, constant innovation and reasonable pricing, we have sold to worldwide clients, in addition to Mainland China and Taiwan market.