Taizhou K.K. Plastic Ltd. Corp.
Company Profile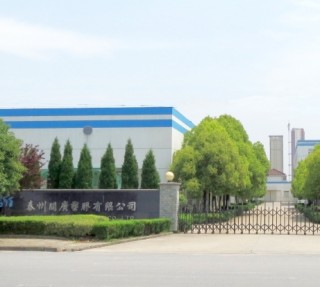 In 2003, Jiangyang K.K. Plastic Ltd. Corp. was established; it later changed its name into Taizhou K.K. Plastic Ltd. Corp. (TZKK) from governmental reallocation of administrative areas. We excel in the design, research, and production for packaging products of cosmetics and nutrition supplements. The total plant area of TZKK is 20,000 square meters, and its registered capital is USD 353.3 million.
We have a dust-free production workshop, with floor area of 10,000 square meters. It contains a total of 55 Taiwan-made injection machines, blowing machines, and blowing-injection machines. We also equipped auto-spraying machines, hot stamping machines, silkscreen printing machines, and ultrasonic welding machines; plus over 60 sets of rotation assembly, auto-belt assembly lines, and pump inspector. While our corporation focuses on producing high-end Acrylic Packaging Products, we also manufacture PP, PET, and PETG packages to satisfy the needs of clients.
Honors and Awards
After the striving of our staff, we are certified by BSI's ISO 9001 quality management system in 2003; and received National Food Packaging Production License from China Government.
Through our dedication on the research and development of product's structural shape and improvement of production method, we have acquired more than 30 patents on designs and functions.
Main Clients
Over a decade's achievement from K.K. group has opened domestic and overseas market for Cosjar products. Our products have been distributed & exported to more than 20 countries.
Our Products are widely acclaimed by customers as a result of our innovated capacity, our delicate production, our reliable quality, and our excellent service.
Among our esteemed customers, we have local customers like CHANDO, PROYA, and TONGRENTANG. And international customers: NIVEA from Germany, GIFFARINE from Thailand, and IDC from Canada, etc.
Values & Quality
Our quality policy: "Quality Promotion, Cost Reduction, Research and Innovation, Sustained Growth". Our guarantee on quality based on: "High quality sense, Over-the-top technical skill, Customer satisfactory products, Relieve and high-efficient services". COSJAR, brand of TZKK's packaging, is praised and has gained recognitions from clients globally.
We would stand in the same stance as our customers, create high benefits for them, and their satisfaction will be our greatest accomplishment.
Visit COSJAR Official Site for More Information: www.cosjar.com.tw